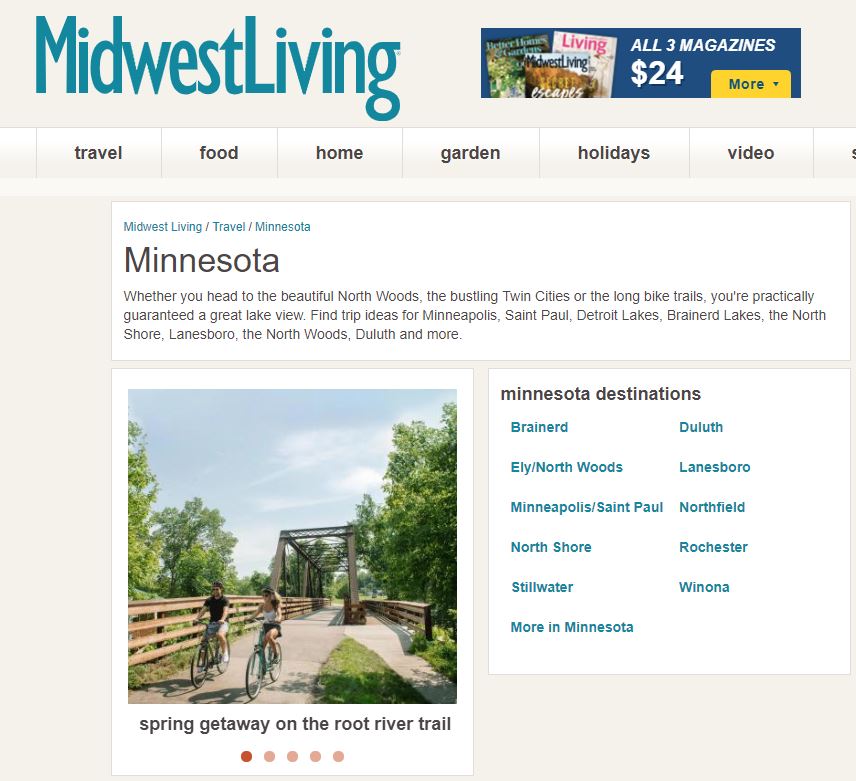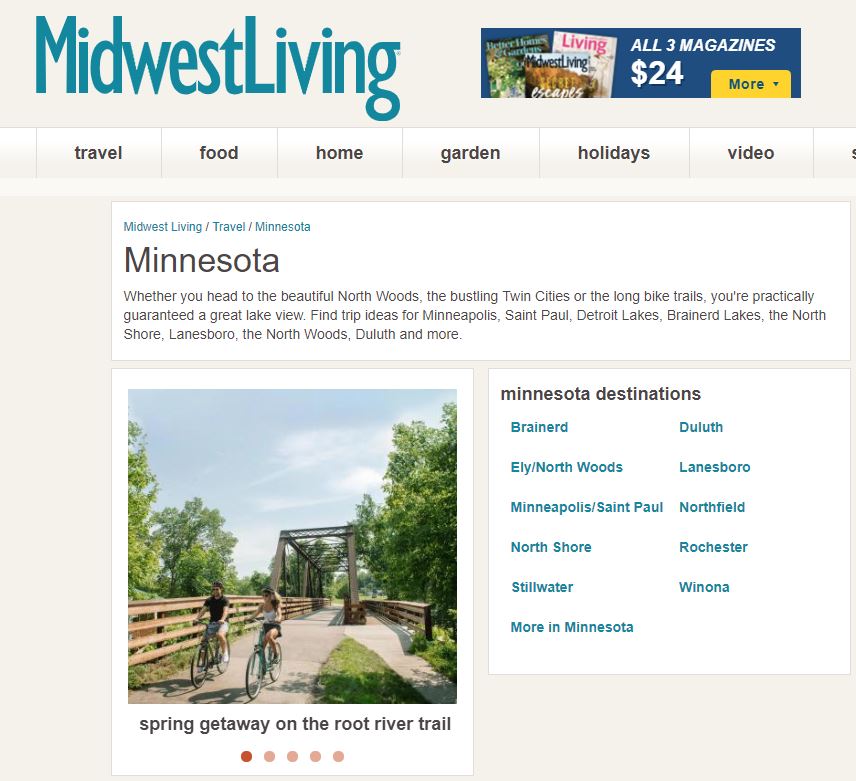 The Root River Trail Towns were recently featured in an article by writer, Robin Pfeifer, and photographer, Justin Salem Meyer, from Midwest Living.
The article encourages people to take a spring getaway to the Root River Trail Towns.
"A spring pedal on the Root River Trail reveals southern Minnesota's finest—scenic landscapes, food and drink, even native trout—without the summer crowd."
To read the full article click here.