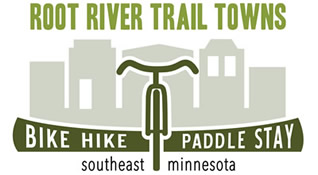 Scandinavian Inn
Scandinavian Inn
Business:
Scandinavian Inn
Description:
Residing in a quiet neighborhood, decorated with a pleasant mix of period furnishings and travel mementos, the Scandinavian Inn is well-regarded for its warm hospitality, socially- and environmentally-aware operation, and magnificent breakfasts.
Step back 100 years into well-appointed guest rooms with period furniture, crafted woodwork, and vintage hardware. Step forward again into bathrooms with modern plumbing, ample lighting, comfortable showers, and conveniently-located electrical outlets.
All bedrooms are air-conditioned with queen beds, private attached baths, and all include a full breakfast. We have WiFi.
Back in the mid-1800s, a young Ole Habberstad immigrated from Norway, together with his parents and siblings, to Lanesboro. In 1892, after achieving success in the building materials business, he began construction on a stately Victorian home. His home is now the Scandinavian Inn, a bed and breakfast named for its Norse heritage. With his wide array of building materials to choose from, Ole saw to it that the home featured ornate Southern pine woodwork, multiple stained glass windows, hardwood floors, high ceilings, hot water radiator heat, transom windows, spacious grounds, and an inviting front porch. Still retaining all of its original charm, the Scandinavian Inn today includes additional guest rooms, air conditioning, several outdoor seating areas, and a picturesque rooftop gazebo, all of which preserve the original nineteenth century style and character both inside and out.
The Scandinavian Inn now offers MYSTERY NIGHTS, held in a B&B specially designed to host them! Our mysteries are unique because they involve the entire house — throughout the evening, characters move about the house, with notes left in bedrooms telling them what to do next as the evening progresses.