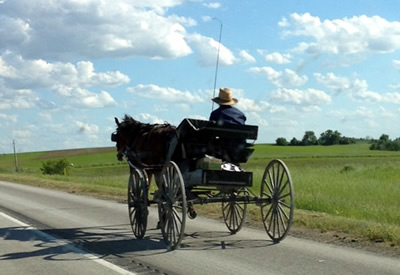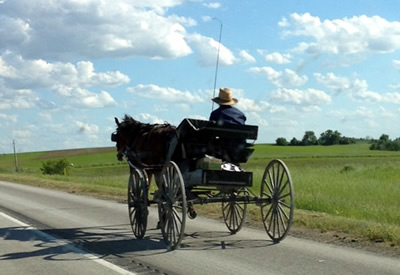 Tour through Minnesota's largest Old Order Amish community with

Amish Tours

of Harmony! You'll learn about Amish culture, history and customs as your stop at shops that offer Amish furniture, baked goods, quilts and much more! Amish Tours are also available in Lanesboro.

Learn about the history of our area at the

Fillmore County History Center and Genealogy Library

in Fountain! The museum complex consists of several artifacts from our history including a furnished school house, airplane hangar campus and MORE!

Stop by the Harmony Visitor's Center and begin your

historic walking tour through Harmony

. There are several stops along the way that help you take a step back in time to the development of this beautiful town!

Pick up a

Preston Historic Walking Tour

Brochure at the Preston Visitor's Center and head downtown. You'll learn all about the historic buildings and who called them home at different times of the past.

Memorable buildings and artifacts representing the Rushford area's beginnings are displayed at this

Depot Museum

along the Root River State Trail.

Stop by the

1877 Peterson Station Museum

and Visitor Center to explore the area's past through historical memorabilia, photographs, and artifacts.

Walk back in time to

Ernie's Filling Station

in Whalan!  This restored 1917 filling station operated when gas was cheap and service was of utmost importance.

Visit the

Whalan Museum

to take a step back in time to when Whalan was once a bustling railroad community and home to many Norwegian immigrants.

Check out the

Lanesboro History Museum

to experience Lanesboro's stories, people and sense of community by interacting with our history. Exercise your mind. Take a selfie in the phone booth. Kids' activities.

If you've never tried lefse, you'll want to put

Norsland Lefse

on your bucket list. They have the best Norwegian lefse! Plus, you can watch it being made on certain days of the week.

Visit

Historic Forestville

just outside of Preston to truly experience life in the 1800s.

Cross the landmark Carnegie Bridge and explore a late-1800s store, farm, and homestead with original artifacts. From tours to games to beautiful trails and streams, there's much to enjoy at this historically rich site.

If you love shopping for history you can visit several antique shops around the Trail Towns but one of the best stops will be the

New Generations Antique Mall

in Harmony! You can wander for hours.

If you're looking to head off the beaten path of the trail towns, the B&B's Fremont Store

located just off of I90 near Lewiston,MN is a true historic gem. It's one of the OLDEST general stores in the midwest!