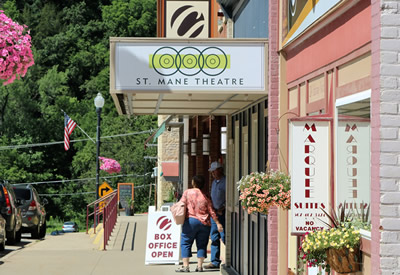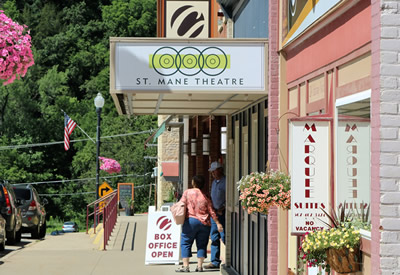 Lanesboro Arts' historic St. Mane Theatre hosts both professional and community-based arts programs and performances. Visit lanesboroarts.org to view what upcoming programs and performances fit into your trip itinerary.
The famous Commonweal Theater in Lanesboro is by far the best place in Minnesota to take in a professional live theatre performance. Their mission is to enrich the common good through actor based storytelling. For show times and ticket info visit www.commonwealtheatre.org.
Lanesboro Arts Juried Sales and Exhibition Galleries are great places to experience art year round. The Lanesboro Arts Exhibition Gallery features five exhibits ear year in a variety of visual arts media. The Juried Sales Gallery features artwork by more than 90 regional artists. And there is an Emerging Artist Exhibition.